"SURE" RING - BROOKE ENCE SIGNATURE - ROSE GOLD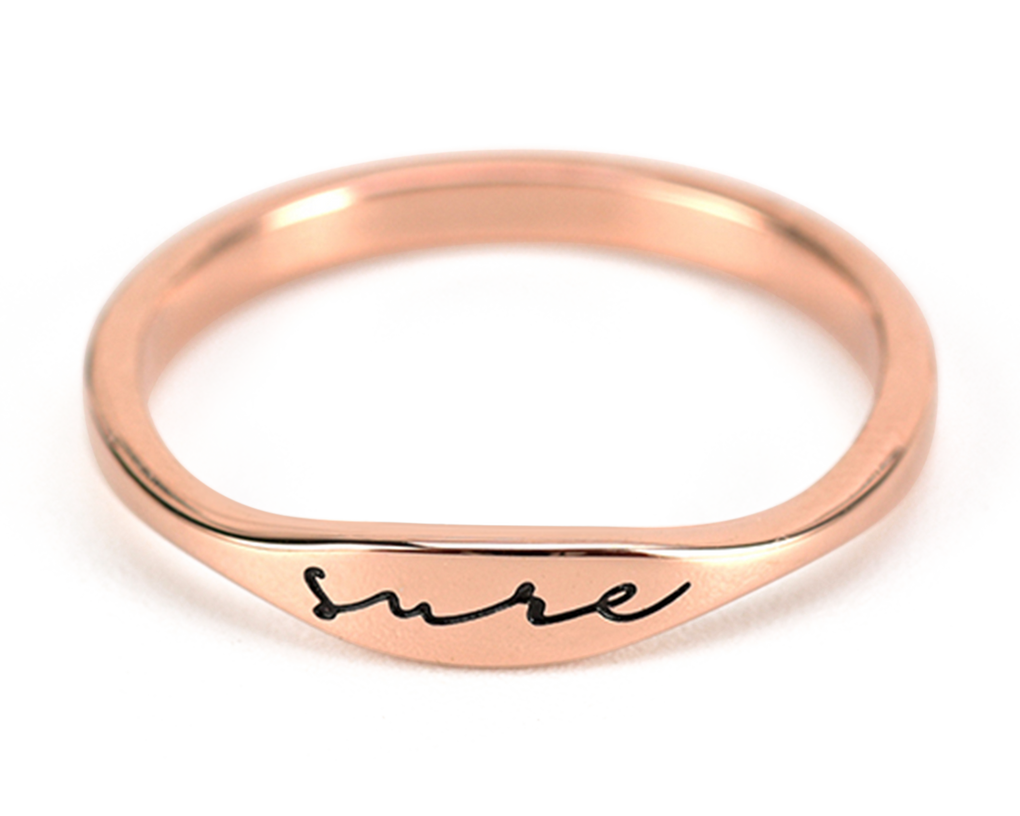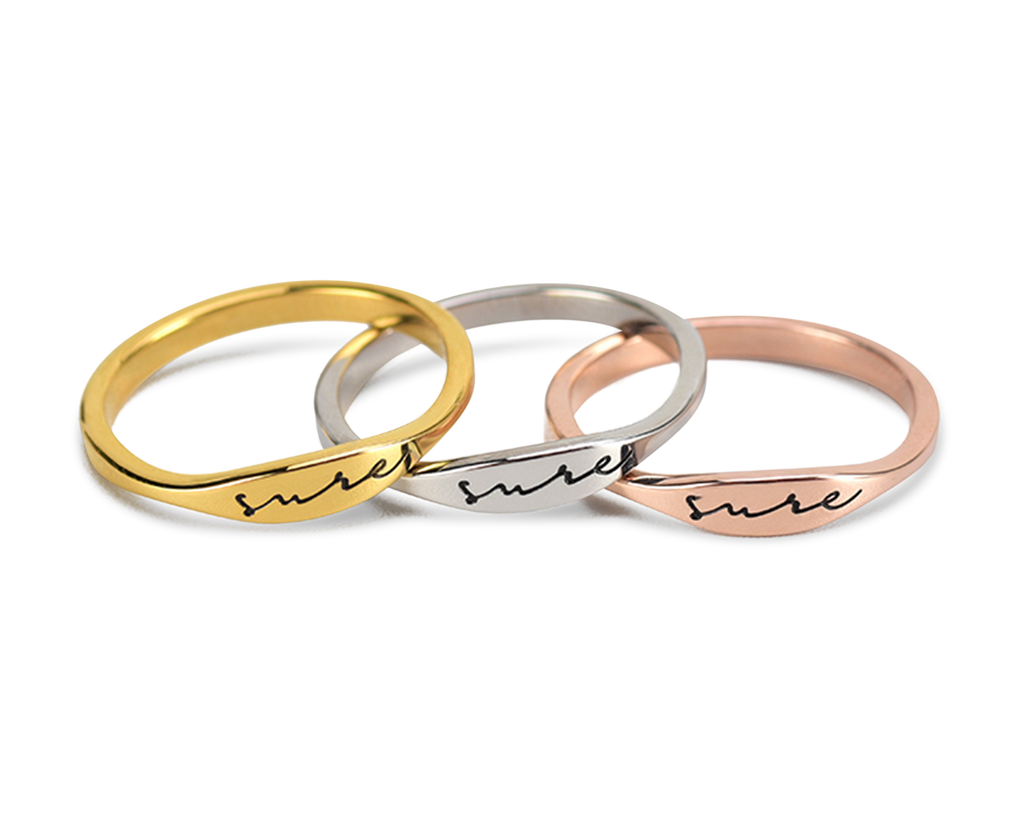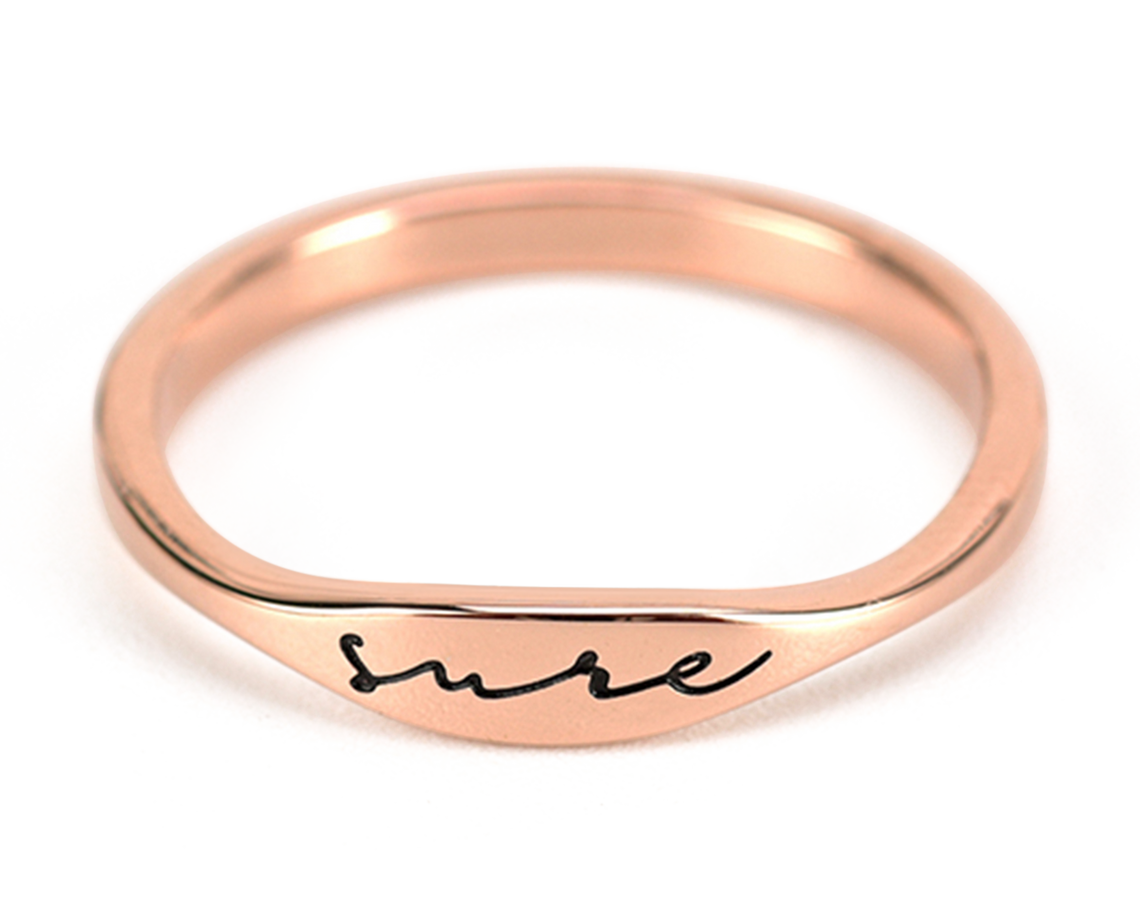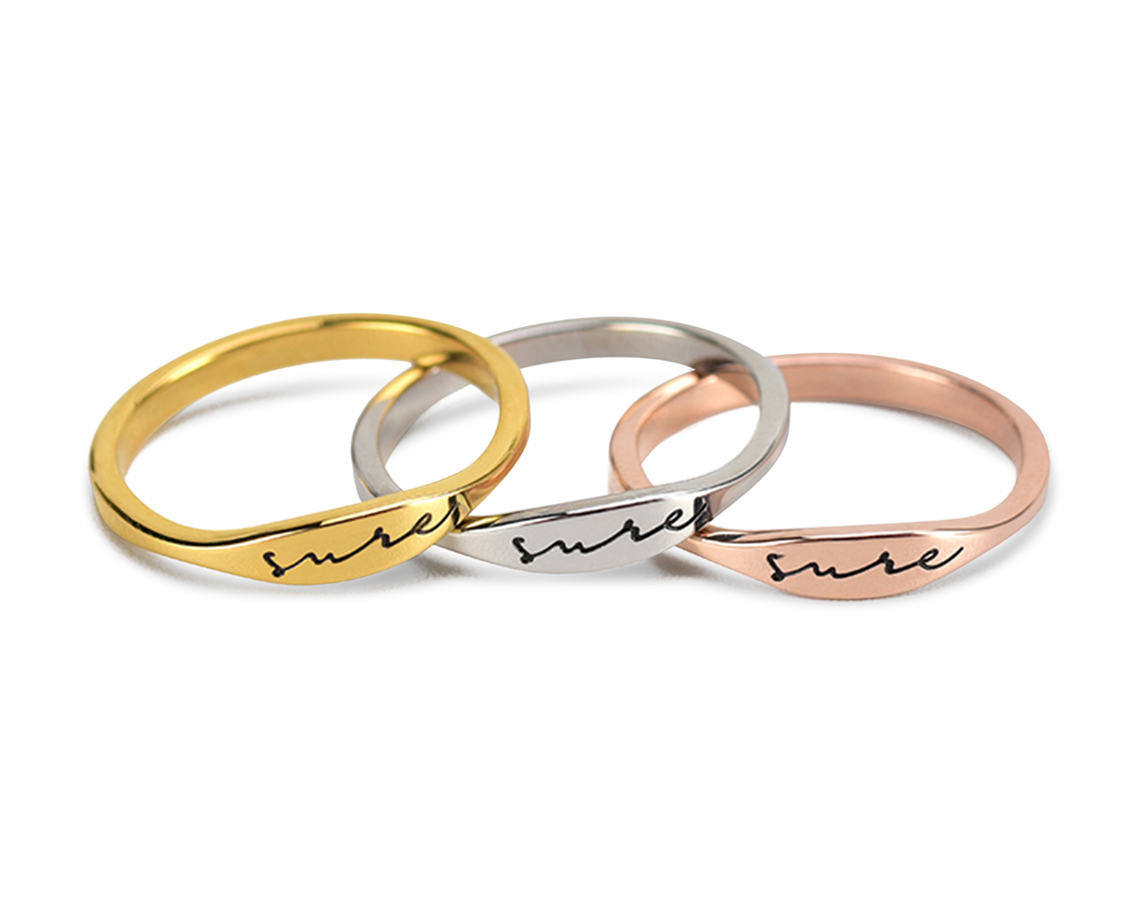 "SURE" RING - BROOKE ENCE SIGNATURE - ROSE GOLD
Hurry! Only 13 Left in Stock!
DESCRIPTION
Details
Our Cause
Sizing
Care
DESCRIPTION
This ring was inspired by Brooke Ence's "sure" tattoo symbolizing her friendship and "best friend tattoo" with Jeanna Cianciarulo.  There's a funny story behind it which she tells in their podcast "Between the Reps" 8/13/19 Episode "Brooke Turns 30!".  If you haven't listened already, check it out.

"sure" defined: Urban Dictionary says "The WORST response to a "Yes" or "No" question."  Haha, what do you think?  Does "sure" signal consent or that you are on the fence about something, while yes signals an affirmative agreement? Listen to the Podcast and weigh in.  
This month, $2 (or 20 meals) for each BE Signature order will be donated to feedingamerica.org.  Every dollar donated helps secure and distribute at least 10 meals to families in need through the Feeding America network of food banks.  
This ring is perfect for stacking with a PYRKIÄ silicone ring for some added color and style. Made of gold or silver-plated stainless steel, this ring will not tarnish or lose its luster. It is low profile and lightweight.
Details
♡ Gold/Silver Plated Stainless Steel
♡ Non-Tarnish
♡ Durable
♡ Comfortable
♡ Waterproof
♡ Stylish
♡ Size Exchanges Only
Our Cause
You could have the world in the palm of your hands, but it doesn't mean a thing until you change it. PYRKIÄ is a small business that gives back. We donate a portion (or sometimes all!) of each order to a non-profit organization. LEARN MORE #PYRKIA: Strive to make difference.
Sizing
Step 1: Wrap a string around your finger or toe.
Step 2: Measure the length of string in millimeters (mm).
Step 3: Find your measurement on the ring size guide below.
Step 4: Order the ring closest to the guide recommendation. For half sizes, we recommend sizing up.
2 (41.5mm) 3 (44.5mm) 4 (46.7mm) 5 (49.3mm) 6 (51.9mm) 7 (54.5mm) 8 (57.0mm) 9 (59.3mm) 10 (62.3mm) 11 (65.0mm) 12 (67.5mm) 13 (70.0mm)
Care
Life can get messy. So can your PYRKIÄ rings, but lucky for you they clean up good as new. All it takes is a little mild dish soap and water.